Description
High resilience HRS block.
Side 1: Supracell Visco, thermosensitive open-cell material that reacts to the body temperature and adjusts to our body in an optimal way increasing the support surface and decreasing the pressure points, which helps blood flow. Its cellular structure allows the free circulation of air and perspiration, maintaining a healthy rest (3cm. Supracell Visco and Super Soft on the upper side)
Side 2: High density Soft material that provides adaptability to the lying. Super soft material layer that gives comfort and softness to the set
High grammage and quality Stretch fabric with anti-mite treatment
Padding with exclusive Sueñoss closed pattern on both sides.
4 side handles.
Approximate height 25 cm
2 year warranty.
Artisan manufacturing in Spain. Available in all standard sizes.
Possibility of manufacturing in special measures.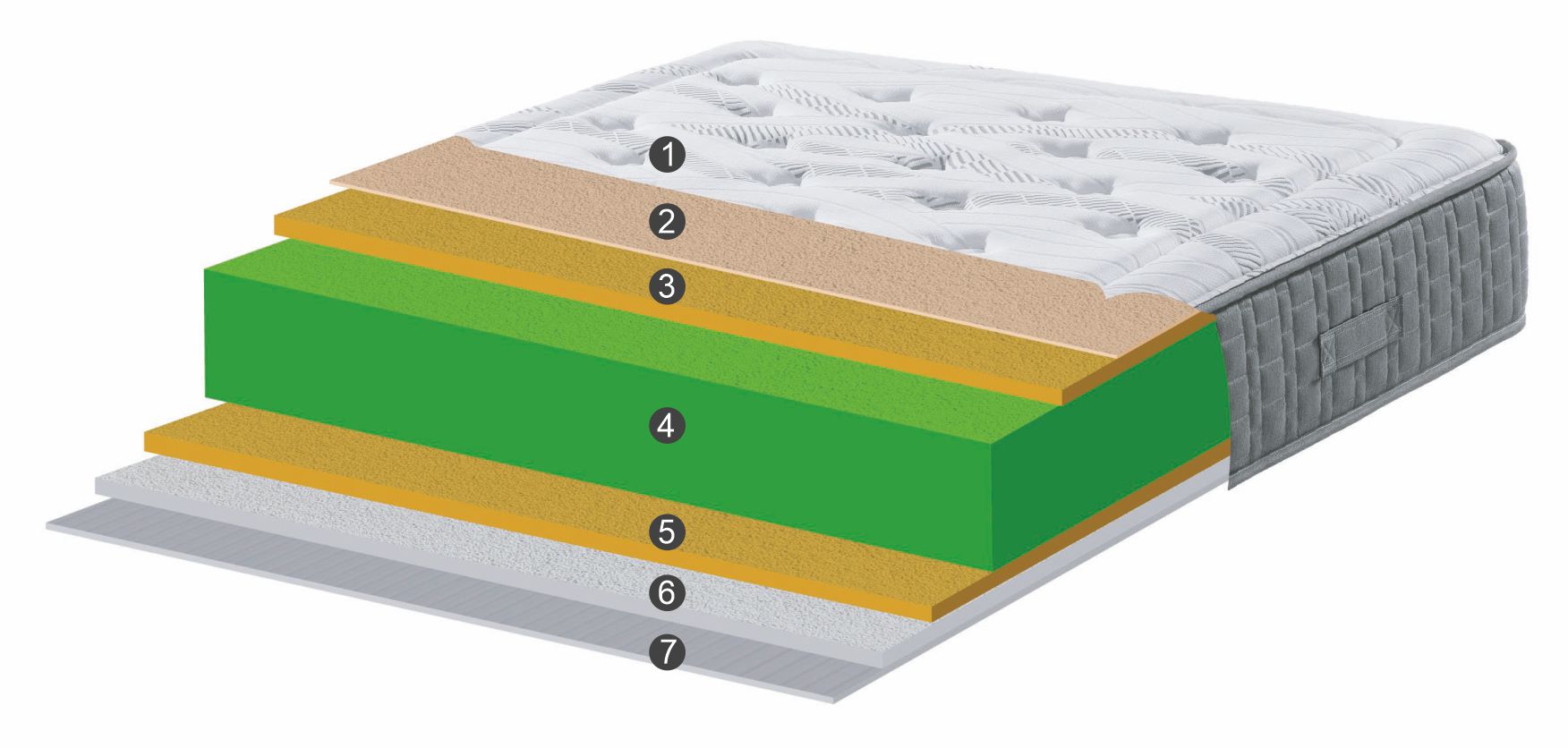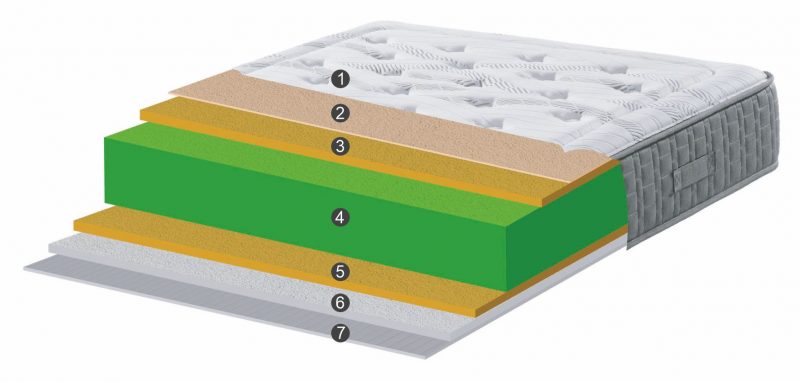 Stretch fabric

Supracell Visco

Super-Soft

High Resilience

Super-Soft

Hypoallergenic breathable fabric

Stretch fabric