Description
High resilience HRS block.
Side 1: Visco Graphene, improves by 95% the air flow compared to a regular memory foam. When the Coolgraph is compressed, the graphene particles absorb the heat and then transmit it between all the cells by proximity. The Coolgraph technology foams have open cells which creates space for the heat to dispel quickly (2.5 cm. Visco graphene and Super Soft on the upper side)
Side 2: Hypoallergenic high-quality fiber that offers great comfort and smoothness which provides a firm and adaptable sleep
High quality and weight Stretch fabric with anti-mite treatment.
Padded with a Sueñoss exclusive design on the upper side. (Alcolchado) with a Sueñoss exclusive continuous design on the lower side. Approximate height 23 cm
2 year warranty.
Artisan manufacturing in Spain. Available in all standard sizes.
Possibility of manufacturing in special measures.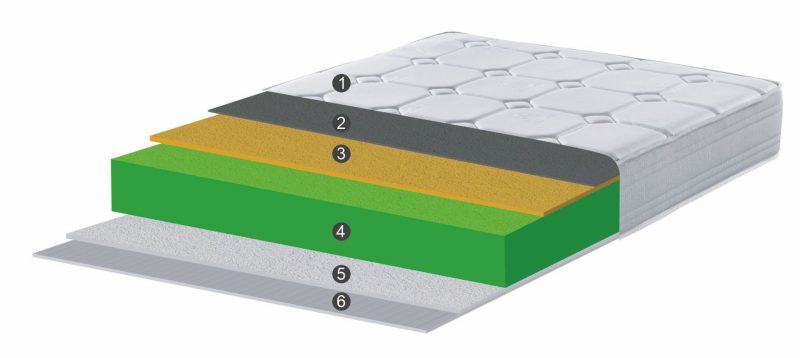 Stretch fabric

Visco Grafeno

Super-Soft

High Resilience

Hypoallergenic breathable fabric

Tejido Stretch